Atlantic Northeast District Church of The Brethren
Due to the ongoing health concerns, the District office is closed to the public although our staff are continuing to work and can be reached by calling the office 717-367-4730 to leave a voicemail, or by email. (see our staff page under the about us menu).
Recent District Communication regarding COVID 19 & Website Links:
District Conference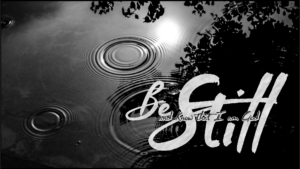 Save the Date!
Ocotber 2 & 3, 2020
More information and registration starting July 1!

ANNOUNCEMENT: 

Now your 2020 Summit ticket provides

 you

 access to both 

the 

GLS Onlin

e

 

experience

 

and in-person gatherings where available.

 Don't miss this unique opportunity to connect with other leaders across the country and right in your community whether virtually or in-person at a local host site

Global Leadership Summit– August 6 & 7
YOU HAVE INFLUENCE
How are you using it?
The Global Leadership Summit is your opportunity to access a wealth of leadership insight from a world-class faculty ready to equip and inspire you—no matter where you have influence.
When you grow in your leadership and use your influence for good, you can strengthen your relationships, grow your business, revitalize your church, or even ignite transformation in your community!
Join us in a movement of more than 420,000 people learning together in 124 countries this year.
Click here for more information about the ANE Group Rate of $129 and to register.  Must register by June 28

Women's Camp:  August 2020 Canceled
The Officers of the Women's Cabinet have made the decision to cancel  our Women's Camp scheduled for August 21-22, 2020 at Camp Swatara.  While we are very sad with this decision, we feel this is the right call to make at this time.  There are still many unknowns because of the  COVID-19 pandemic and we feel this is a prudent choice.
We pray we will be able to gather again the weekend of August 20-21, 2021 at Camp Swatara.
In the mean time , please consider making a gift to Camp Swatara in acknowledgement of the importance of Camp  to the Women's Fellowship and our regret of not being there this year.
May you feel God's peace and the comfort of friendship until we can meet again.
Pat Leiter
President of ANE District Women's Cabinet and Fellowship

Through our general fund we are able to support Atlantic Northeast District congregational life by
providing resources, calling and training pastoral leadership, guiding pastoral placement, and
coordinating cooperative ventures in stewardship, witness, church development,
education, and youth, young adult, and senior adult ministries.