Atlantic Northeast District Church of The Brethren

Video Streaming Roundtable
Next Roundtable:  June 9!
Click HERE for more…..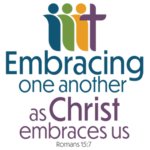 HYBRID Annual Conference Briefing
with
Moderator David Sollenberger
Saturday, June 4, 2022
9:00am to 11:00am
Hempfield Church of the Brethren
1186 Stevens Street, Manheim, PA
Click here for more…..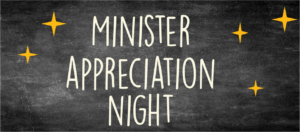 Friday, June 24
4-9pm
Ephrata CoB
FREE Food Trucks, Lawn Games, and Campfire!  Fun for the whole family.
Register here!

2021 OUR MINISTRIES, OUR STORY
 It is with joy we share the "2021 Our Ministries, Our Story" report on the exciting work God is doing through the ministries of the Atlantic Northeast District.  By clicking on this link, you will reach this 17-page report that highlights the ministries that occurred in 2021 to revitalize congregations, call new ministers, serve hurting people and provide opportunities for growth.  Several pages of this report highlight the District's plans for investing the funds it receives in 2022 in mission-driven activities.
For more information on the ministries discussed in the report or to schedule a District representative to share additional information on District ministries with your congregation, please contact the District Office at 717-367-4730.
The ministries discussed and the plans for the future show how we are fulfilling our vision as a District and working to advance the Way Forward Mission with its focus on ministries we  do together and connecting the District and congregations.
55+ Older Adult
Spring Luncheon
May 11
Yoder's Restaurant
New Holland, PA
Let's Celebrate!  It's time for fellowship, food and fun!
Click HERE for more information and to register.
View video below:
Please click
here
for an update as well as for links to the Way Forward Report and the Way Forward Covenant.
NOW WITH SPANISH TRANSLATION!
AHORA CON TRADUCCIÓN AL ESPAÑOL

Through our general fund we are able to support Atlantic Northeast District congregational life by
providing resources, calling and training pastoral leadership, guiding pastoral placement, and
coordinating cooperative ventures in stewardship, witness, church development,
education, and youth, young adult, and senior adult ministries.