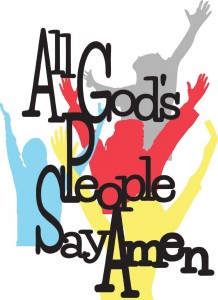 ALL GOD'S PEOPLE SAY AMEN
was the rousing theme for an inspiring weekend intercultural retreat at Harrisburg First Church of the Brethren in Harrisburg, PA where Pastor Belita Mitchell serves as lead pastor.  Almost 150 people from 9 districts of the church of the Brethren gathered to participate in this 3 day event which was co-sponsored by the Atlantic Northeast District and Congregational Life Ministries of the Church of the Brethren from Friday to Sunday May 1-3, 2015.  Numerous leaders and speakers offered attendees a wide variety of experience and perspective on what it means to be a part of an intercultural church in the 21st century.Guest speakers included Drew Hart, an "Ana-Blacktivist" who is known for his teaching and preaching about a Christian response to issues of race and ethnicity.  Drew encouraged an awareness of the different ways that our American culture responds to people of color by describing his personal life experience in the educational world and community living.
Joel Peña who is pastor of Alpha & Omega Church of the Brethren, a growing and vibrant Hispanic congregation in Lancaster PA, led a thought provoking plenary session describing the growing population of 1st, 2nd, and 3rd generation people of Hispanic background in the United States.  Attendees were challenged to consider how our country and our church communities will look in 50 years as this growth trend continues.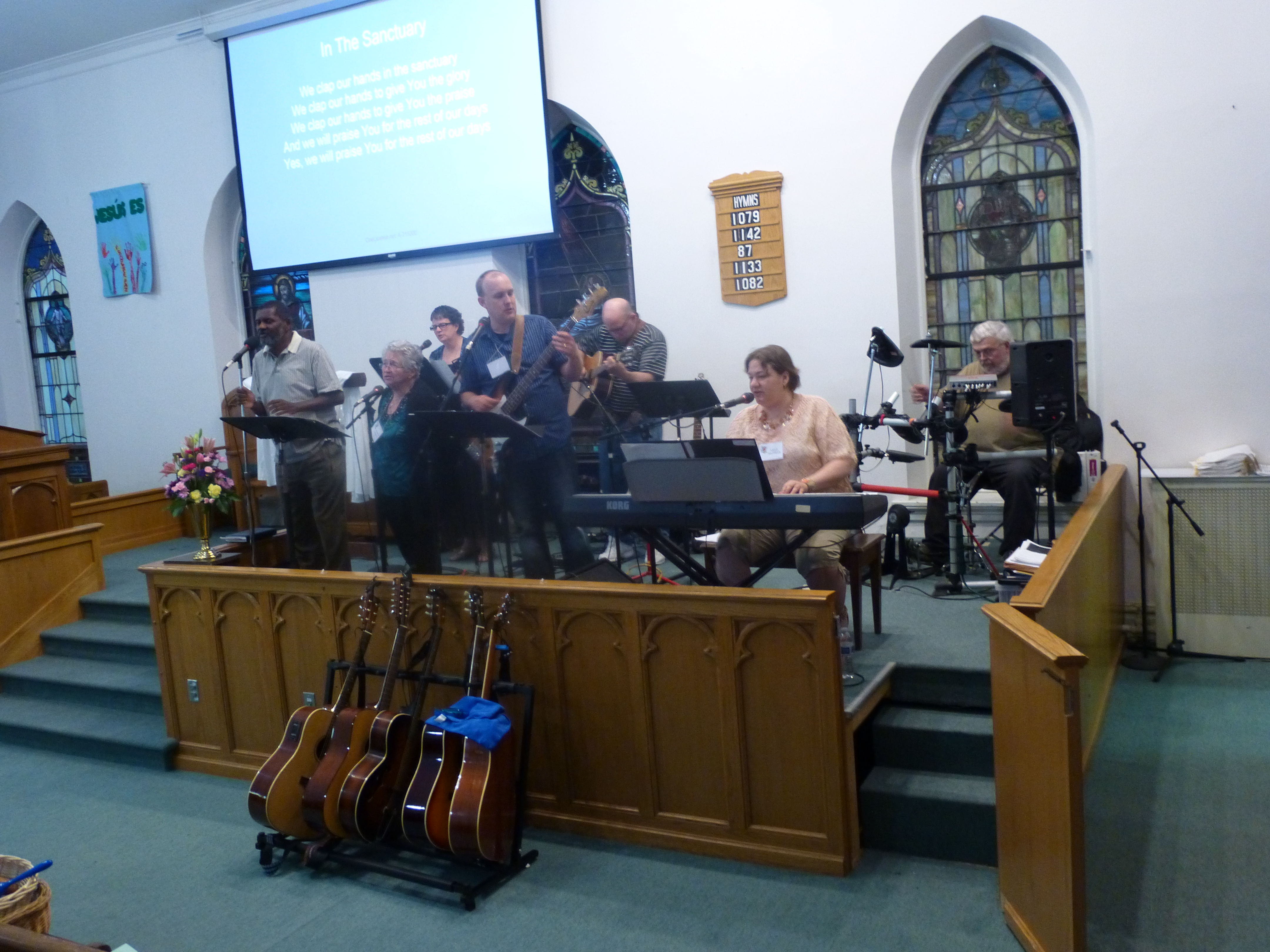 Other leadership included Leah Hileman, who is active in the independent Christian rock scene and a pastor. She led a creative break out session where she shared examples of the way that cultural background can influence our style of music so that the same hymn music can sound very different, depending upon the cultural background of the musicians.  On Sunday morning, Rev. LaDonna Nkosi, pastor of the First Church of the Brethren in Chicago, shared a meaningful session describing her view of what is commonly known as liberation theology.  ANE District Executive, Craig Smith, shared the morning message on "Climbing Out of Your Rut" at the Sunday morning worship that followed.
In addition to all these leaders, brief devotional sessions were interspersed throughout the weekend led by Jonathan Bream, pastor of Brooklyn First COB, Doris Abdullah, a licensed minister at Brooklyn First, and Rev. Ron Tilley, Executive Director, Brethren Community Ministries of Harrisburg First COB.  Staff of Congregational Life Ministries including Jonathan Shively, Stan Dueck, and Gimbiya Kettering also provided leadership and input to the weekend sessions and events.
The Saturday evening Praise Explosion Worship Concert was one of the high points of the event for many attendees. Worship music was led by an energetic worship team under the direction of Leah Hileman and Josiah Ludwick, Associate Pastor at Harrisburg First and Program Assistant of bcmPEACE. A variety of other weekend participants contributed their talents to make this an enthusiastic evening of praise and worship.
A fellowship brunch which followed worship on Sunday was an excellent time for weekend event participants and worshipers from Harrisburg First to mingle and unwind from a full and meaningful retreat experience that blessed many with a renewed vision of how we can live out our faith in a changing intercultural world. Many thanks to Pastor Belita Mitchell and the devoted members of Harrisburg First for all their dedicated work in hosting this notable event!