Our Mother Church and the Germantown Trust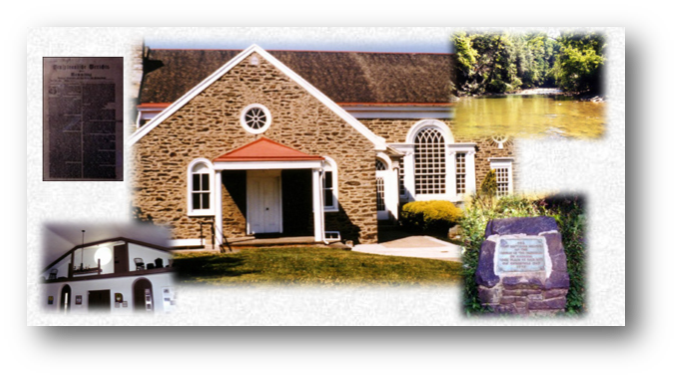 The Germantown congregation was formed when a Love Feast was held on Christmas Day in 1723. It was the first Brethren congregation in America and, as such, is the mother church for all the Brethren groups that traced their origins to Schwarzenau, Germany.
In 1770, the congregation built the first Brethren meetinghouse.  Additions were added to the meetinghouse in the late 1890s and in 1915.  When the congregation disorganized in 1964, the church became the property of what is now known as the Mission and Ministry Board of the Church of Brethren. Twenty years later a new congregation was organized and currently uses the
Germantown facilities.
In 1982, the General Board established the Germantown Trust to care for the church, cemetery, and the house adjacent to the church.  Members of the Trust include representatives from the Germantown congregation, the Atlantic Northeast District, the Mission and Ministry Board, as well as a representative from several Brethren groups that trace their beginnings to the Germantown Congregation.  These groups include The Brethren Church, the Conservative Grace Brethren Church, the Fellowship of Grace Brethren Churches, and the Old
German Baptist Brethren.
Since 2000, the Trust has completed an addition of an entrance and bathroom for the handicapped; extensive roof and gutter repair; tree trimming and removal; interior painting; restoration of historical exhibits in the meetinghouse; and much more.  Much work still needs to be done and funds are needed.
If you're not familiar with this history of our denomination, take a day trip to
Germantown, 6611 Germantown Ave, Philadelphia, PA.  If you'd like to take a group, contact Jeff Bach at bachj@etown.edu or call 717-492-4443.  To
contribute to the Trust, contributions may be sent to the Germantown Trust c/o Ken Hackett, Treasurer, 448 Greenwood Dr., Wilmington, DE 19808